Our Lady Queen of Peace
Location: 849 Old Esquimalt Road, Victoria, BC, V9A 4W9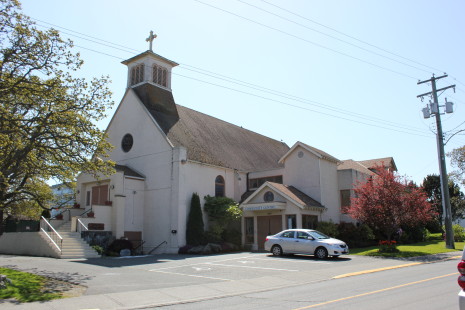 Office Hours
Tuesday - Friday 9:00am - 4:15pm lunch break 12:00pm - 1:00pm
Closed: Monday, Saturday, Sunday.
Confessions
Tues. & Fri: 10:15am - 11:30am
Wed.& Thurs. 11:00am - 11:45am
Saturday: 4:00pm - 4:30pm
Sunday: 9:15am - 9:30am
Infant of Prague: Official Shrine
Special Devotions to the Infant Jesus of Prague are held every Thursday following the 12:10pm Mass.