Our Lady Queen of Peace
Location: 849 Old Esquimalt Road, Victoria, BC, V9A 4W9
For the most updated information please visit the Diocese's COVID-19 response page.
We continue to pray for the rapid end to the COVID-19 virus, for those who are ill or have died, and for their families. May the Lord also bless all those who continue to work fearlessly on the front lines of this pandemic.
In Communion,
Most Reverend Gary Gordon
Bishop of Victoria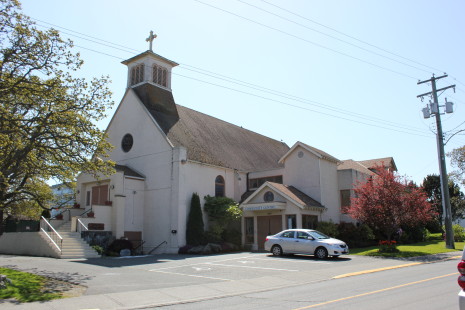 Office Hours
Tuesday - Friday 9:00am - 4:15pm lunch break 12:00pm - 1:00pm
Closed: Monday, Saturday, Sunday.
Confessions
Tues. - Fri: 11:00am - 11:45am
Saturday: 4:15pm - 4:45pm
Sunday: 9:15am - 9:45am
Infant of Prague: Official Shrine
Special Devotions to the Infant Jesus of Prague are held every Thursday following the 12:10pm Mass.